Instant messaging offers a huge benefit to all users. Users can communicate with friends, relatives, and colleagues without any limitations, as well as share a variety of media files, whether photos, videos, GIFs, and so on. In this regard, WhatsApp offers many conveniences for communication.
Companies also use these advantages to simplify communication with buyers and customers. However, when we talk about business communication, one phone number attached to a specific SIM card is an inconvenience. Companies utilize WhatsApp business accounts to interact with prospects when and where it is most suitable for them. Having one or more phone lines associated with several SIM cards will not assist firms in keeping up with the volume of queries and consumer communications. Businesses need something more powerful.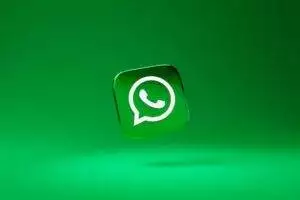 At the moment, businesses can simplify communication with many customers by using virtual numbers that will not be attached to certain SIM cards and devices. Digital cell phone numbers, on the other hand, may be used on a range of gadgets, including smartphones, desktops, and tablets. In addition, users of digital phone numbers can share them, which greatly simplifies the work of support services and call centers.
The use of virtual numbers will give businesses a huge number of benefits. Plus, it's not hard to get them.
We'll go through the services that can help you get the most out of your firm's interpersonal interactions, the benefits of virtual numbers, and much more.
What is it all about?
Speaking of one of the most popular messengers, digital or virtual numbers are the same numbers that you use on your device. However, any company or enterprise can use them on numerous gadgets at the same time. If necessary, specialists can exchange these numbers among themselves and continue to work. In this case, you do not need tons of physical SIM cards.
Companies now utilize WhatsApp business accounts, which provide them with multiple perks. Internet phone lines can provide extra opportunities for several teams. Specialists can use digital numbers to answer and receive calls and messages, redirect them to the necessary specialists, and much more. Thus, communication with customers is continuous. All this has a positive effect on improving customer service.
If you want to take advantage of such a great alternative to standard phone numbers, you first need to find the best provider.
We will talk about the three most preferred suppliers that have already established themselves as leaders.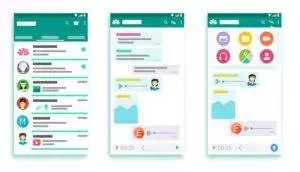 Top 3 Providers
MightyCall
MightyCall is the most popular choice among small and medium-sized companies. The provider offers more than thirty different features that help you work with phone calls, collaborate between departments, work with multiple users, and also do analytical tasks.
Small and medium businesses choose this provider because it will not incur any additional costs, only a flat fee. Furthermore, the supplier provides 24/7 help so that organizations can receive a response and a solution to any issues they may have.
Best features:
Advanced system of pre-recorded voice messages;
Efficient control of numerous calls at the same time;
Recording of all calls, both incoming and outgoing;
Automatic conversion of a voicemail message into text;
Integration with many tools, including various CRM systems, business applications, and others.
Google Voice
Unlike many other providers, Google Voice does not offer advanced features. However, this is the most suitable option for businesses that do not want to incur large expenses or simply cannot afford it. Specialists can make calls from both corded and mobile phones with the aid of this service.
Using this service in America and Canada, you can make free calls. However, if your business operates internationally, then your calls will be charged, and the charge for them will depend on the length of the call.
Best features:
Blocking calls from certain contacts;
Checking calls to confirm contact details;
Call management after verification, when the specialist can answer the call, redirect it to voicemail, or listen to the voice message left;
Redirect calls to other phone numbers, as well as to voicemail.
To save money, these basic features will be sufficient, especially if your business is working with customers in North America. However, if you want more extensive functions, as well as interactions with overseas consumers, this provider's features will not be enough.
Novocall
Novocall is a provider that will help you get what you want through communication with your customers, suppliers, or partners. It offers a wide variety of features that will be indispensable in your work. You will be able to acquire several mobile cell phone numbers from the U.S. and contact over forty nations worldwide.
Best features:
Connecting local phone numbers to improve the likelihood of picking up a call from your company;
Selection of digital numbers for your company's diverse teams pursuing distinct aims;
Automatic redirection of calls to free team members;
Tracking all calls to create new advertising campaigns;
Integration with many business platforms.
How to choose the best provider?
The choice of provider must be just as careful so that you can get all the features you need for your team and get a cost-effective solution. Even while all providers give one fundamental function, they also provide many more sophisticated features. Some providers offer basic features that may be sufficient for small businesses, while others are willing to offer more cutting-edge functions.
In any case, when making a choice, you need to find a provider that will offer the best value for money. You should also consider the following aspects:
A full range of features and functions to suit your business;
Digital phone numbers for making calls to many countries of the world;
Flat fee for services or the most profitable subscription plans;
Clear and user-friendly software interface;
24/7 help from support specialists so that you can resolve all issues immediately;
High level of security and reliable protection of confidential data.
When choosing one or the other provider, you need to carefully consider whether the providers offer exactly what you need. Ultimately, by choosing the services of a reliable provider, you should see an improvement in relations with clients and stronger interaction among team members, conversions increase, and so on. This is an investment in the development of your business.
If you are not sure that you will achieve success when you choose a certain provider, then you should not sign up for a long-term subscription right away. Instead, you may use the free trial to ensure that you get what you need. If there is no such option, then first subscribe for a month to track the effectiveness.
What you need to do in the messenger
By choosing the best provider for your company, you can quickly get as many virtual numbers as you need. After that, all you have to do is use them in WhatsApp to make your departments work even more efficiently.
Here is what you need to do for this:
Install the messenger;
Fill in all the required data, as well as information about the country, to complete the registration process;
Get a confirmation code that you need to enter in the app;
Get started with WhatsApp with a variety of phone lines for different purposes.
The whole process will not take you more than a few minutes. The hardest part is just choosing a provider so that you get access to the right features for your business.
What perks do businesses get?
Now a high level of customer service is a priority for all companies. Successful communication with users allows businesses to reach new heights. That is why companies want to be closer to users and communicate with them where it is convenient for them.
Specialists can also effectively collect all the information they need to use this data to develop sales as well as marketing strategies. Aside from that, companies utilize this platform for a variety of extra reasons. Here are some of them:
Individual approach to each client
Now not only customer service must be at a high level, but communication with each client must be personalized. Only in this case, you will be able to ensure that users begin to trust you and show more interest in what you offer.
In this regard, WhatsApp is the best channel. Having a business account of your company in this messenger, your communication with all users will become even more efficient. You can use a variety of tools to help you personalize the contact with each user. Specialists will see which users need a quick response so as not to lose attention. All messages can be classified and given a variety of labels so that experts understand what they need to do next.
Demonstration of goods in the application
Users who are interested in a company's products or services often need to visit the website to view the whole catalog and learn more about the items and offerings. A business account allows you to create an additional digital catalog for your products.
This offers a new level of convenience for your users. They don't have to switch between apps or browsers to see everything your company has to offer. Buyers can use the mobile showcase. In this way, your specialists will be able to continue communication with potential customers to lead them further along the sales funnel.
Effective communication between employees
Your business account in the application allows you to communicate not only with potential buyers. WhatsApp allows you to stay in touch with colleagues without leaving the program. A large number of employees utilize communication tools to facilitate internal team collaboration. You don't need to hunt for another option for staff interaction if you use WhatsApp. Your staff may utilize this platform to connect with customers as well as with other members of the team. It will also be effective for completing tasks, especially when employees need to consult customer calls or redirect calls and assign tasks to other team members.
Professional communication with partners and colleagues from the industry
You can exchange text messages, media files, and documents, and make video calls. Thus, you can also use this platform to communicate with your partners or colleagues from your industry.
Using the mobile application, you can also install this application on your computer to be able to stay in touch. You won't need to switch between platforms as all your business and professional contacts will be in one place.
Simplify communication for your business
Communication between businesses and customers doesn't have to be complicated. You don't need a million SIM cards to communicate with consumers on the messaging app WhatsApp when you can connect several digital phone lines. Chatting with users on WhatsApp might help your organization grow since communication will be continuous. To begin, select one of the top providers, which also gives a plethora of sophisticated features. By choosing a provider, you can connect digital phone numbers for the countries you need in a few seconds and start conveniently communicating on WhatsApp with your customers.