Google Photos For PC – Sync Your Pictures To Windows & Mac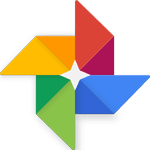 The Google Photos program was developed by Google for a smartphone running Android Operating System. This program is also available for Windows PC and Mac too.
Google has developed this application to help its smartphone users free up some space by uploading some files to a cloud server such as photos and videos. They make sure to release a PC version with it so that interested users can save more of their disk space.
Do you want a reliable VPN service for your smartphone or PC? Check this article
What is Google Photos?
Google Photo is a software application that allows its users to coordinates and organizes photo and videos accurately.
One of the most interesting parts of Google Photos is when the user uses it, Google photos creates an automatic backup of photo and videos.
Users can restore those image and videos with the help of this option. So you don't have to worry about losing your videos and photo if you deleted it accidentally.
Its built-in search function can access the videos, photos of places, thing, people, and many more. The cloud storage of Google Photos allows you to store files up to 15 GB of data. It also has an ability to modify and edit your photos which you can use to add amazing effect and filters.
Guide on How to Download and Install Google Photos on PC or Laptop – Windows And Mac
If you want to use Google Photos For PC and laptop follow the procedure below:
The first thing that you need to do is by going to its official website. Type into your website this URL – https://photos.google.com/apps or simply go to your favorite search engine and type it to your browser to search and find the Google Photos for PC in this page.
Next, you will see that there is a download button. So in order to proceed, click that button. Once you clicked it, a pop-up message will appear to your browser and will ask you where you would like to save the Google Photo installer.
Now designate a folder location. Select the most common path like Downloads folder or Desktop, but the choice is yours to make. Just make sure it is easy to remember so you can access it easily. After that, you can click the save button to start the download process.
Once the download process is finished, you can now find the app from where you save the downloaded file. Double-click it to start the installation process. Just in case there's a prompt asking you about security, simply click run button so that you can approve it. Google is 100% perfectly safe so don't worry about that message.
Wait for the process until the installation is finished. In some cases, your computer will ask to restart your PC. Do it if your computer asked you to complete the installation. After that, you can now run Google Photos in your computer.
Check this app to transform your face or beautify it.
Conclusion
The Google Photos for PC is a perfect way to synchronize your photos from smartphone and to your computer. Some users reported it that crash sometimes if you have the old version. So make sure that you grab the latest package. By the way, this application is also available for Apple AppStore.
Latest posts by Kevin Piol
(see all)