If you frequently get the message "Can't Take Photo" or "Not Enough Space," your iPhone is clogged with junk files. These files can also affect your phone's performance. Without enough space, your phone will be slower, you won't be able to download apps or take photos, and running multiple apps will be a nightmare. Deleting junk files is a perfect way to create more space and boost your phone.
This article will discuss how to clear junk files on iPhone.
How Do I Remove Junk Files From My Phone?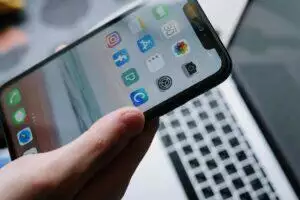 There are several ways of cleaning up junk files from your iPhone.
Clearing Cache
Clearing cache will clean up memory and boost your iPhone's performance. Although your phone will occasionally use cookies and caches, it will regenerate them when in need.
Caches can occupy significant storage space and should be cleared frequently. However, knowing your passwords before clearing the cache is crucial because it will sign you out of most websites.
Use the following procedure to clear the cache from Safari:
Go to settings.
Find and then tap Safari.
Look for "Clear history and website data." And select it.
To clean your app's cache, you will need to offload the app.
Go to settings.
Tap "General."
Select "iPhone Storage."
Select the app and tap "Offload App."
Alternatively, you can "Offload Unused app" to offload apps you don't use.
Using a CleanUp app
There are a number of third-party apps for iOS devices that can assist iPhone users in cleaning up their devices. The CleanUp app will provide smart cleaning, and you won't have to delete files from your phone manually. You can delete duplicate files and clean up picture or videos by tapping a few buttons. This app can remove up to 5.1 GB of junk files.
The CleanUp app has extra features such as Password Protection and Organize Contacts. Having such features gives you the ability to update missing contact information and combine duplicate contacts. You may save up even more space on your smartphone by using the Compress Video feature. In addition to providing fast iPhone cleanup, the CleanUp app provides a Secret Space where you can store confidential contacts and files.
Delete unused apps
Deleting unused apps will clean up the memory on your iPhone. Remember, you can reinstall the app when you need it. Follow this procedure to delete an app.
Go to settings.
Select "General."
Tap "iPhone Storage."
Select the app to delete.
Tap "Delete App"
Reinstalling the app is pretty straightforward. Just open the App Store and reinstall the app.
Reset your iPhone
Resetting your iPhone will completely erase data and junk files and thus clear space and boost your phone. However, it is advisable to back up all vital information before resetting.
Follow these steps to reset your iPhone:
Go to settings.
Select "General."
Choose "Transfer or Reset iPhone."
Tap on "Reset All Contents and Settings."
Once you reset your iPhone, it will be as good as new. You can reinstall apps and restore files.
Restart your phone
Restarting your iPhone is an easy and quick way of deleting caches and temp files. A power off slider will appear when you press the top button on the phone's side. If you have an iPhone 10 and above, you can use the side and volume buttons simultaneously. Turn off the phone by dragging the slider. The iPhone can be restarted by holding down the top button on the right side until the Apple logo appears.
What Is Considered Junk Files On Iphone?
Your iPhone storage can contain different types of junk files. They include:
Caches – App caches include audio and video files, images, pictures, and screenshots. Smart devices automatically create caches to improve file accessibility. They reduce an app's loading time; thus, the user doesn't have to wait for apps to load. However, caches can occupy considerable storage.
Error logs – iPhones generate error logs for frequently crashing and freezing apps. These crash logs assist iOS in diagnosing and resolving issues. Error logs store information about an app's activities prior to its crash. Though they help solve a problem, error logs and system usage reports become redundant and may occupy storage unnecessarily.
Temporary files – iPhones generate temporary files when performing complicated calculations, data exchanges, and processes. However, iOS will rarely reuse the files after the process is complete. Terminated and failed downloads also create temporary files that may be corrupted. It is advisable to delete temp files after closing the app.
iTunes Caches – iTunes will create caches for the podcasts and albums a user plays frequently. Such caches make it easy to find and access your favorite audio. However, they can occupy considerable space, and deleting them can help clean up memory.
Cookies – App cookies are small text files with ID tags stored with app data subfolders. Devices automatically create cookies to track app movements and keep your login details, preferences, themes, and other personalized settings. App cookies can also help you get back where you left off.
Conclusion
Inadequate storage space can slow down your iPhones performance and prevent you from taking photos or downloading apps. In order to free up more space on your smartphone, it's a good idea to delete some unnecessary data. CleanUp App will assist you in clearing junk, organizing your files and contacts, and protecting sensitive information.