Having trouble finding a VPN that is compatible with Firestick? Then look no further because this article will guide you exactly on how to do it. We have the perfect solution to assist you in making the most of your video streaming device, preventing buffering, obtaining fantastic speeds, and maintaining your privacy while watching. Except for certain traffic that may draw unnecessary attention from your ISP, an Amazon Fire TV Stick works excellently for streaming on-demand media and using other internet-connected services. So, what exactly is this VPN app called? It is none other than the VeePN that works seamlessly for Firestick.
How Effective is a VPN for a Firestick?
Yes, considering the subject, the statement is a bit strange. Although not all VPNs function with Firestick. As VPN applications are incompatible with earlier hardware, you'll probably find less variety if you use a first-generation Fire TV Stick. By examining your remote control, you may determine whether or not you have an initial Fire Stick.
VeePN VPN for Fire TV is the cheaper virtual private network service provider on the market. Almost all of the criteria are checked. VeePN has a big worldwide server network. Furthermore, a free trial and flexible premium plans are reasonably priced.
Why Do You Need the VeePN For Firestick?
There are two main factors to consider when downloading a Fire TV VPN on your Firestick.
Your ability to enhance your streaming experience depends initially on the availability of relevant applications and content. Online privacy protection is the second step in keeping your digital life secure.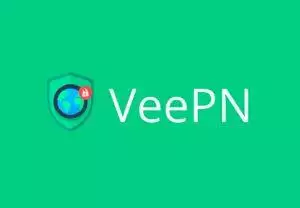 Your address, identification, and other personal information are hidden behind an encryption barrier by a VeePN. The prevention of connection speed limiting by their ISP, which is crucial while attempting to stream HD material, is only one of the numerous reasons why Firestick users require a VeePN on Firestick.
A top-notch VPN for Fire TV can shield your ISP from knowing what you watch on your Fire TV device and stop speed restrictions. VeePN will protect your privacy better, and you may unblock geo-restricted material to access additional streaming alternatives using the best Fire TV VPN.
How Do I Download VeePN To My Firestick?
Setting up and operating the VeePN is simpler than you think. The setup process is simple if you use a reliable Amazon FireStick VPNs service like VeePN. The methods below will help you set up a VeePN:
Register with VeePN
On the Amazon Fire TV, navigate to the Home screen.
Navigate to Search (if your device is still using the earlier version of user interface, try using the main menu's search function)
Choose Search and enter "VeePN" to find it on the Amazon Appstore.
Choose the VeePN server and download it. Select install VeePN on Firestick. It's also a good idea to keep the current transmission active until the downloading is finished.
After downloading the VeePN, the icon will switch to Open. Use your remote control to choose it. Soon after, you should see the VeePN login screen.
Enter your login information. If you are using a VeePN server on other gadgets, the app will immediately recognize the addition of a new platform. VeePN allows up to ten simultaneous connections, including Amazon Fire TV Stick.
When you initially pick a country, you will be prompted for authorization to establish the VeePN connection. Tap "OK"
Why is VeePN the best VPN for a Firestick?
It might be difficult to find a VPN that works with your VPN Firestick-free devices. Therefore, you no longer need to be concerned about using the web and its facilities to watch movies and surf the web thanks to VeePN VPN, which is designed specifically to safeguard all of your data, your Smart TV, and critical information from hackers.
This VPN provides a free trial, thus you may examine its features without obligation and choose whether or not to take part in this incredible experience. The software stands out from the competition because of its extensive feature set. More than 1500 servers worldwide are included in this program, along with user-friendly applications and interfaces for users of different technological backgrounds. Additionally, it has exceptional encryption measures, giving you the peace of mind that your data is secure when you use the app.
Conclusion
Your requirements and privacy concerns will decide if you should install a VeePN on your Firestick. If you wish to stream stuff unavailable where you are and don't want anyone monitoring your online activity, a VeePN VPN is necessary.