Are you an anime lover? And trying to find out how you can add Funimation on Roku? Well, you are on the right page because in this article we will show you the step-by-step guide on how you can install Funimation on Roku.
Before discussing it, we'll discuss an introduction about Funimation and why is it very interesting to have it on your Roku especially if you love anime.
What is Funimation?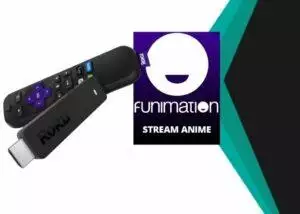 Funimation is one of the largest anime streaming services. It is an English dubbed and subtitled anime show from Japan. It has more than 600 shows with a thousand episodes and everything is pure anime.
You can watch here the Attack on Titan My hero academia and more others. Once you registered to Funimation, you will have a 14-day free trial with two first free episodes and you can subscribe to their plan after. To access more channels, their premium is $5.99 per month and $59.99 per year, premium plus is $7.99 per month and $79.99 per year, and the premium plus ultra with $99.99 per year.
Funimation requires a streaming speed of 2Mbps for SD and 5 Mbps for 720p and 1080p to watch and enjoy it without buffering. The Funimation app is available in the Google play store and on its official website. You can install it on your windows PC or mobile phone. The compatible mobile phones are Android, iOS, and amazon kindle.
It is very easy to install its app all you have to do is to download it through its official website to do streaming anytime and anywhere you want. Along with this, the Funimation streaming service is also available on Roku and we will guide you on how to install Funimation on your Roku TV.
How To Install Funimation on Roku?
Step 1. Set up your Roku device as you usually do.
Step 2. Select home then clicks the streaming channel option.
Step 3. Now click the search channel option.
Step 4. Type in Funimation on the search bar.
Step 5. Then once it pops up from the search results click it.
Step 6. Once done, click add the channel.
Step 7. You successfully installed Funimation on your Roku TV. You can now enjoy streaming your favorite anime channels.
If you want to watch Funimation from your phone to Roku, follow the instructions below.
How to Watch Funimation on Roku Through a Smartphone
Step 1. Connect both devices to the same WI-FI network.
Step 2. Go to your Funimation app and open the content that you want to watch.
Step 3. Find the google cast icon.
Step 4. Now choose your google Chromecast.
Here are very simple steps on how to sign up for Funimation.
How to Sign Up for Funimation From Their Website?
Go to the Funimation subscription page.
And then look for the start my free trial button and click it.
It will ask for your credentials like email address and password. Fill with your information in the space provided.
Start your 14-day free trial and choose your payment plan.
Funimation App Features
It is English dubbed and subtitled pure anime content.
Once signed in you can get a 14-day free trial with two free episodes.
It offers a subscription plan that would only cost you $5.99 per month and $59.99 per year for the premium, $7.99 per month, and $79.99 per year for the premium plus and premium plus ultra with $99.99 per year.
By subscribing to those premiums, you can get access to more channels without commercials.
Funimation also allows the users to download the episode that they want and they can watch it offline.
This platform is available on Roku devices.
It also allows the users to create their playlist.
Channels in Funimation
By signing in on this platform and doing a subscription you can watch a lot of popular anime shows like Attack on Titan, One-piece, My Hero Academia, Demon Slayer: Kimetsu no Yaiba, Degrassi: The next generation, Cowboy Bepop, Demon Slayer: Mugen Train, Fullmetal Alchemist: Brotherhood.
Frequently Asked Questions
Does Funimation allow to use of multiple devices?
Since Funimation has a different subscription plan, it also depends on what plan you subscribed to use multiple devices. If you will subscribe to the lowest plan, it will allow you to use two devices at the same time.
Do Funimation channels are always available?
All the channels that you have an access to watch are all available in Funimation 24/7.
https://youtu.be/bPx83zwBDIo
Conclusion
We have learned about the simple way how to install Funimation from your mobile phone and from Roku itself. Along with this, we find out that Funimation has a great feature that every anime lover could enjoy like its 14-day free trial and its subscription plan that allows the users to access more popular channels without ads.
A step-by-step guide on how to sign through Funimation's official website is detailed as instructed above. It is super easy to install Funimation on Roku since one of these features is its availability on Roku TV. But if you also want to use your android phone there are also simple steps that we can follow. You just have to download the app from the google play store and then navigate the app on your phone to connect it to your Roku TV.
Apart from this, there are some streaming speed requirements to make sure that there are no interruptions and buffering. Funimation requires a streaming speed of 2Mbps for SD and 5 Mbps for 72op and 1o8op. Funimation is available 24/7 so you can enjoy it anytime you want to watch your favorite anime shows and channels. Apart from this, this great platform has a high-definition video quality, a feature that viewers are expecting to have when they are looking for a streaming service.
Users of Funimation are enjoying this service because there are 2.5 million users who discovered and subscribed to this platform. That's not surprising anymore because there are a lot of anime lovers and this platform provides everything that the users need one of those is this feature where you can install it on Roku easily. Hence it becomes more convenient for the viewers to watch Funimation inside their own homes with their anime lover buddies on their couch.