Some laptops or PC have no CD/DVD drive on them, that's why installing Windows 10 became a major problem for them. Other individuals only want to try the USB install method due to its convenience. So, a lot of people are asking about "How to install Windows 10 using a flash drive".
In this article, we will teach you how to install Windows 10 on your flash drive in a simple and easy way.
PC Requirements For Installing Windows 10 On USB Flash Drive
Installing Windows 10 will need to meet the information below, so make sure that you have a nice or decent computer before doing this.
Make sure that your processor speed needs to have at least 1 GHz or higher. If you are going to install 32bit, your RAM should have at least 1GB+, for 64bit 2GB or higher is recommended. Also, your hard disk size should have at least 20 GB and above
Check this article to run Fildo In Your PC
Necessary Steps For Installing Windows 10 Using A Flash Drive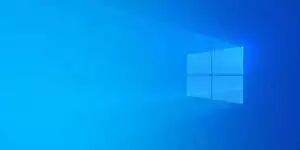 Before doing this, make sure that you back up all the files on your flash drive since the software that we are going to use will format it. Also, keep note that you need at least an 8 GB size or above USB flash disk.
Make sure that you have a valid license for Windows 10. You also need to make sure that you have an internet connection since after you install Windows 10, updating it will solve most driver-related issues. Now go to the Rufus website and download the latest version of this program. Rufus is the tool that we are going to use to create a bootable flash drive.
I will assume that you have a Windows ISO to use – it is the Windows 10 Operating System file, which you can get if you purchased a Volume License thru the Microsoft website, or by creating an image file from your original Windows 10 DVD, or simply going to the Microsoft website and download the installation media.
Next, insert your flash drive into your USB port and run the Rufus program. Under the "device", check the path if it is pointing to your USB flash disk. Now click the select button and browse your Windows 10 ISO. Generally, you don't need to touch any other settings in this program. So you can proceed by clicking the start button.
This will start the process and transfer the ISO file into your flash drive and will make your flash drive bootable in BIOS. It will take a minute depending on the speed of your USB port and flash disk, if you are using USB 3.0 or 3.1 or higher, then it should be done within 5 to 10 minutes.
A message box will pop up telling you that it is finished. So now, you can close the Rufus tool and make sure to safely remove your flash drive to prevent the corruption which can cause issues.
Insert the flash drive to the PC that you want to install Windows 10 and turn it on. When it is booting, tap the F12 on your keyboard to bring the boot menu. Select the USB flash drive to boot from it. Or you can also go to your BIOS setting by repeatedly tapping Delete on your keyboard and after that, select the USB as the priority of boot to automatically launch the installation of Windows 10 whenever you boot your computer.
Now that we are already on the page where you can install Windows, follow the installation by clicking next and then select your preferred language, keyboard preference, and time zone. After that, click next to proceed.
Finally, you can click the "Install Windows" and make sure that you don't interrupt the installation of your Operating System. This process usually takes 10 to 30 minutes depending on the speed of your computer, hard disk, and also the flash drive.
This will make your PC boot several times, it is normal so don't panic if you see it. After you finished the installation, you can now remove your USB flash drive.
Are you looking for a good VPN? Check this article
Conclusion
Now that you have installed the Windows 10 from a USB flash drive, it is ready to use but first, update it to get the most recent package of Windows 10. After that, install the necessary drivers to complete it.
The drivers usually auto-detect in Windows 10 but to make sure that you don't get any problems or issues, download and install it from your vendor's website.
We hope that you find this tutorial helpful, in case you need to ask some questions, you can write us your comment below and we will get back to you as soon as possible.