In the past couple of years, businesses have been dependent on traditional paper-based business invoices that are expensive & time-consuming. Now, in the modern age, there are some people who still prefer to use it in order to manage their invoices and payments.
If you're a business owner, then you will agree to the hassles that come with the generating, printing, and maintaining of the invoices. But now you don't need these sorts of invoices.
In the modern world of technology, there are so many ways to manage invoices; one of the methods is the use of a digital invoice maker app that allows you to manage your billing & receipt processor in a very smooth manner. 
In this article, we're going to show you the benefits of using mobile invoicing apps in order to manage business payments.
Also, Read: How To Download MultCloud App For Windows?
What is a Mobile Invoicing App?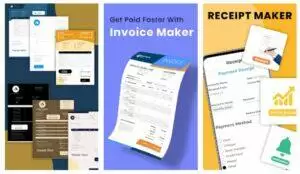 Mobile invoicing is the easiest & the best way to bill your customers right from your mobile device with the assistance of a digital invoice creator.
In this way, they can pay your remaining payments quickly, and their transactions can be made through a secure transferring channel.
Your customers can receive a payment request through email, and they can make payments online from anywhere with the help of the Invoice Maker Android App. 
They send you the money by entering their card information in a fraction of seconds. Sending & managing your invoices becomes easy with an estimated generator invoice app with just a few taps.
Benefits of Having a Mobile Invoicing App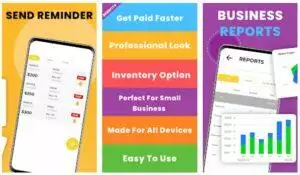 Here are some benefits of using mobile invoice applications.
Payments On-the-Go
Delaying of the payment invoices can be the reason for your payment imbalance for your company. The invoice generator app helps you to send the invoices when the products or services are rendered to your customers.
Your customers can make instant payments with the feature of paying bills online. Online paying of the bills is two times faster as compared to the traditional method of billing.
Money Saver
Using a mobile invoice maker application is a very beneficial and hugely cost-effective option.
By using the invoice apps, you can cut down the cost of paper, ink, postage, etc. For accounting and general-purpose, the invoice maker app helps you to organize the accounts of your business.
Payment Alerts
By using the invoice maker app, you can instantly receive alerts when the invoices are paid or due. You can also check the product details along with the client's information.
You're able to know the price of your product, including the tax & discount, in the client information section. It also enables you to monitor your digital invoice payments.
Allows Employees with Access to Bill Anytime
You can authorize the business employees to make and send the invoices by using various user permissions.
For instance, don't need to be worried if you are unable to make it to a trade show. Your clients can have access to the invoice creator app, and customer information.
Increases Trust, Confidence, and Satisfaction
Mobile receipt makers provide you with easy access to the account information in real-time, and you also have the option of making it more flexible if you desire. When it comes to the payment options, then it will create customer satisfaction.
The guarantee of security is there if you're PCI (payment card industry) compliment. Both the suggestions can help you to develop a long-term relationship with your customers and clients.
Work from Anywhere
The invoice maker app allows you to do your work anywhere through the internet and smartphone.
Your team can manage and update the invoices whether they're at the gym or out in order to attend the client lunch meeting with the help of time logs and expense tracker.
If you are looking for a remote job, you can try visiting this resource.
Why Should You Consider Using Mobile Invoicing App?
According to different studies, approximately 80 percent of small & medium organizations use mobile devices to run their businesses. The major advantage of using the invoice estimator is that you are no longer tied to any specific location because it is based on cloud technologies.
Getting a mobile invoicing app is considered more practical to ensure efficiency. You can also make various profit-generating strategies for your business when you are completely aware of your business invoices.
Trending App: How To Install Endoscope App On Windows Computer
Conclusion
The invoice generator app helps to let you know that your business is on top of the competition, and it also provides you the instant invoicing & billing, and tracking of the payments.
The app sends you notifications, accurate insights, and reports regarding your business accounts. By embracing mobile invoicing, you can easily operate your business accounts on the go.
It simplifies the process of online invoicing by creating the estimates on demand, billing the clients, paying vendors, and monitoring the payments.
For more details about different invoice generator tools and apps, we would suggest you see their main page.
You Might Also Like: How To Download Google Play Books For PC – Windows/Mac