ShareMi For PC – Share Anything Without Limits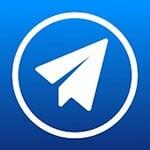 Once there came a time when Bluetooth became the most popular way of sharing files from one device to another. People went nuts realizing that they could now send and receive songs and videos from their friends, that too, without any wired connection.
The viral trend of Bluetooth file sharing remained unmatchable for many years. As soon as high-speed internet and flash drives come in, the trend of Bluetooth declined slowly due to its low transfer speed that would take minutes to share a single song.
There was a need for a mechanism that would allow the rapid sharing of files. It is the time when file-sharing programs emerged in the market. The article in the review is also a similar one.
ShareMi is a fast file-sharing application that helps transfer files from one location to another in a matter of a few seconds –all of that without any mobile or Wi-Fi data consumed.
This article will explain how this app works, its major functions, and how to download the ShareMi for PC.
People Also Read: How To Use AOMEI CBackupper On Computer?
What Is ShareMi?
The ShareMi app is a file-sharing interface that allows super-fast file transfers of any kind. The app provides a user-friendly interface as well as an exception of the internet for transferring.
The ShareMi app is mainly designed to facilitate users to share multiple files and folders. There is no limit to sharing or any file type.
Exciting Features Of The ShareMi App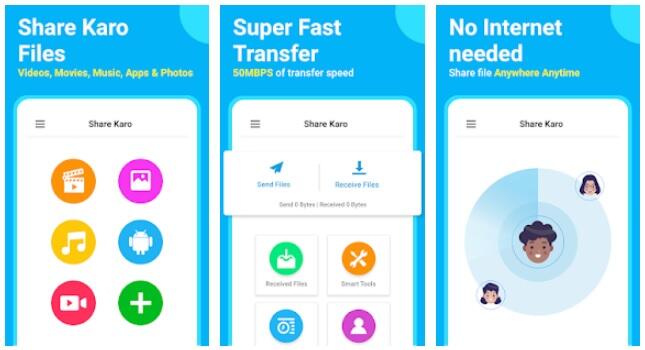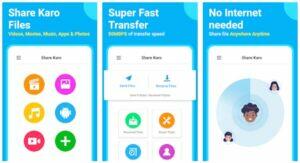 Let's look at why the ShareMi app is popular.
Blazing Fast Transfer
One of the most intriguing facts about ShareMi is that it provides a blazing-fast data transfer speed. Imagine sending a big video to a nearby friend in some seconds. The same video would take minutes to transfer to the other mobile. The average data transfer speed through the ShareMi app is about 30 MB/S. While if it is compared to Bluetooth, then BT can only share in KBs instead of MBs.
Bulk Files Transfer
Sharing files via the ShareMi app is fun. The user can also send a large bulk of files instead of one by one. There is no limitation to the file size in ShareMi transfer. The user can add multiple big files into the queue and send as many files as they desire.
High-Quality Intact
The file sent from the source through ShareMi will reach its destination in the same quality. Unlike big names like Whatsapp, the ShareMi app doesn't lower down the picture or video quality. In this way, the user can receive the same high quality as it was on the sender's device.
No File Restriction
Unlike Bluetooth, the ShareMi app does not restrict its user from sharing any file format. The users get the liberty to share their resources. These files can be in the form of apps, music, videos, images, folders, zip files, apk files, documents, and many more.
Automatic File Resuming
One significant benefit of sharing files through the ShareMi app is that the connection between the two devices is interruption-less and wireless. Let's suppose if, during the file-sharing, the source device disconnects from the destination due to some reason. Most programs would halt the transferring in this scenario, but ShareMi would instead wait till the communication is established again with the destination. The file-sharing process would resume from the point where it got interrupted. In this way, no one loses any data during transfer.
Cross-Platform Transferring
The transfer of data isn't specific to just one type of device. The ShareMi app allows people to connect and send or receive their data to other Operating systems too. For example, a sender from an Android phone can share a document via ShareMi to a computer or Windows phone. Both the sender and receiver in ShareMi don't have to be the same devices.
No Internet Requirement
Those who do not have the internet would find this application quite handy as ShareMi works completely offline. The users only need to connect to the same network, and then they can share files without any hassle. Who wouldn't need file-sharing software that runs without cellular data?
Multiple Language Options
The ShareMi app presents a diverse language option to its customers. The ShareMi app contains almost 50 well-known languages spoken globally. The users can switch to their local language if they want. In this way, ShareMi becomes a tool to be used for everyone.
File Manager Configuration
The ShareMi app lets people manage the files and folders as well as the transfer history. The transfer history helps in knowing which files have been transferred yet. The failed option will show how many files failed to send.
The Advantages And Disadvantages Of The ShareMi App
Here are some ShareMi app's pros and cons.
Advantages
It helps offline data transfer.
ShareMi is much faster than Bluetooth.
ShareMi app doesn't require extra app permissions.
It provides easy transfer of apps and phone clones.
ShareMi is free to use.
Disadvantages
ShareMi app comes with lots of ads.
This app sometimes fails to connect or discover the recipient.
ShareMi app couldn't recognize codes sometimes.
How To Use ShareMi For PC Easily?
The ShareMi app is easily available on Android and iPhones. However, if the user wants to transfer data from their mobiles via ShareMi to their PC, they have to download this app on a computer using an Android Emulator.
Here is how it happens:


Go to ldplayer.net.
Download and install the LD Player.
Go to Google accounts.
Enter Google ID.
Go to the Google Play Store.
Enter the title "ShareMi – Fast Transfer File & Fast Share File."
Hit the install button.
Let the ShareMi app install on LD Player.
The ShareMi app is ready to use on a Windows PC.
Use the same mechanism on a mac.
Related Searches Query
Can we share apps through ShareMi?
Yes, anyone can share apps.
Is ShareMi safe to use?
Yes, it is safe to use.
Do I need internet for file sharing through ShareMi?
No, you don't need the internet.
Conclusion
The conclusion is simple: ShareMi has made data sharing much easier, more flexible, and a lot more fun. If you need to share huge lumps of data, then ShareMi is quite suitable for that. Thankfully, with an emulator program, it is possible to start running the ShareMi app on PC.
You Might Also Like: How To Manage Your Files On Cloud With MultCloud App?
Latest posts by Kevin Piol
(see all)