DIRECTV App for PC – Windows & Mac Download Guide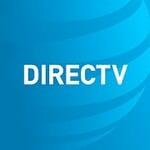 Whenever we talk about entertainment, television is a must mention. Television dramas have been an ultimate source of leisure and fun from the last century.
But in today's busy world, you can miss your favorite shows due to tough schedules. But don't worry, we have brought an amazing app through which you will not miss any of your favorite shows the next time.
This article contains a brief guide about the DIRECTV app, how you can download it on your PC as well as how to use it.
What Exactly is DIRECTV App?
DIRECTV app is a popular video streaming app through which you cannot only watch the recorded shows but Live TV as well.
You can watch the shows on any device that is connected with your DIRECTV app. it contains more than 45,000 movies, 10,000 TV shows, and exclusive Live casts from all around the world.
Along with that, you can watch premium channels like HBO, Cinemax, SHOWTIME, and many more.
DIRECTV App – Features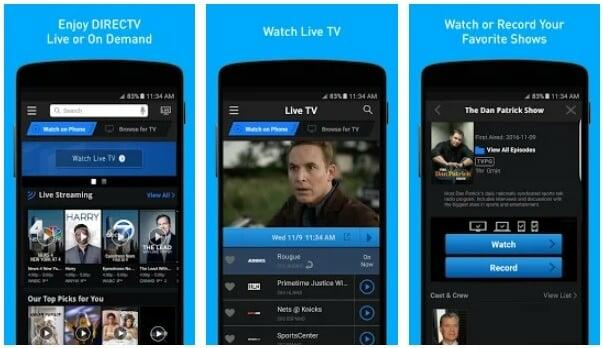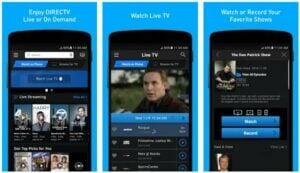 Popular Shows and Network at One Place
One of the unique features of the DIRECTV app is that you can access hundreds of shows at one place from popular networks like Nickelodeon, Food Network, HBO, Starz, SHOWTIME, Cinemax, Comedy Central, MTV, HGTV, AMC, A&E, and many more.
Along with that, you can watch the latest seasons and movies from the HULU (it comes with a subscription).
Watch the Live and Recorded Shows
DIRECTV app allows you to watch live and recorded shows from anywhere. You can watch the recorded shows from your personalized playlist (it is restricted to one device at one time).
The other benefits of watching shows on the DIRECTV app are given below:
If you have missed your favorite show line and forgot to record it as well, don't worry, you can watch it within the span of 72 hours through the 'Rewind' option. This feature is only available for limited channels. After 3 days, you can still watch the shows through the 'On Demand' option (this is also available for selected channels).
If you have missed the starting of the show, you can watch it through the 'restart' option. But if you restart a show, then it can't be recorded or forwarded anymore.
If you are watching any season, then after finishing an episode, the next episode will automatically play within 20 seconds.
You can stream a show on multiple devices. This feature supports the streaming of the 5 shows on 5 different devices at one time.
If you are watching a show on the computer, you can instantly switch to your TV from the 'Watch on TV' option.
You can view the recently watched shows from the top of the homepage.
Advanced Browsing
DIRECTV app allows you to browse different channels in a grid or list view. Also, you can see the whole schedule of a channel for the next 14 days.
This might help you to record your favorite shows at times. With the feature of the smart search, you can find the shows with the name of an actor, director, title of the show, and even the nicknames and partial information.
Control
You can control the app from the mobile as it works as your remote control. Just with a simple tap, you can forward, rewind, pause or play the video.
The app also has a parental check through which you can hide the adult content and block the particular channels.
Also, you can find your desired shows through voice search as well.
Download Videos On DIRECTV App
The 'download' option on the DIRECTV app lets you stream your favorite shows without an internet connection as well.
You can download the same videos on the 5 devices connected to your app. in order to download the videos, your app should be connected to your home Wi-Fi connection.
In order to download a video to your device, select the particular show from the DVR Playlist and then click on download.
These downloads remain on your device for 30 days since you last opened the app.
How to Download DIRECTV App for PC?
In order to download the DIRECTV app for PC, your computer must meet the following requirements:
Windows Requirements:
Windows 7, 8.1, 10
Microsoft Edge, Firefox, Google Chrome, or Opera. The web browser must be updated to the latest version).
Mac Requirements:
MAC OS X 10.8.x or above.
A web browser – Safari (should be updated to the latest versions).
If your computer fulfills the above requirements, you can download the DIRECTV app on PC and mobile with the following links:
Official Website: https://www.directv.com/
Google Play Store: https://play.google.com/store/apps/details?id=com.directv.dvrscheduler
App Store: https://apps.apple.com/us/app/directv/id307386350
Moreover, you can only log in to your account from the official website and start using the app online.


Just in case you get some trouble with the official Windows version, you also try using the Android version and run it on your computer.
But this method requires you to download an emulator in order to run the DIRECTV app on PC – Android version.
We recommend using the MEMu emulator for emulating the DIRECTV app and use it from your Windows PC/Mac.
FAQs
Are there any particular requirements to use the DIRECTV app?
Yes! You must have the access to following to use the app: A mobile device and a high-speed internet connection. Also, you need an account to log into the DIRECTV app.
Can I stream videos without an internet connection?
You can stream the videos without an internet connection by recording them in advance. These downloaded videos remain in your app for 30 days.
Where can I find queries related to the DIRECTV app?
You can find queries related to the DIRECTV app on the official website of the app.
Is the message "I won't be charged for data when streaming", true?
Yes! If you got this message then you won't be charged for streaming. This benefit is available to the customers of DIRECTV and AT&T.
Is a streaming offer available for every customer?
No! This offer is only available to the customers of DIRECTV and AT&T who are residents of the United States.
Conclusion
DIRECTV App is an amazing video streaming app that has unlimited videos and unique features. In order to avail the maximum features of the app, your device should be connected to your home Wi-Fi as it doesn't work on an unstable internet connection. Get the DIRECTV app on your PC now and become update with your favorite shows.
You Might Also Like: How To Download and Install CyberFlix app on your PC?
Latest posts by Kevin Piol
(see all)