There are moments in life, or more specifically during internet searching when things that shouldn't be accessed get their way into our lives and PC. There have been several instances where downloading a virus can remove all the computer data, leaving nothing behind.
The need of the hour is a backup. There should be such a strong software that can quickly backup all data and restore it as well. In that way, a user can backup their precious data without the fear of any data loss.
That is why the software in review today can be quite handy in taking care of such matters. Presenting the AOMEI Backupper software, which is considered one of the best back-ups and restore programs for the computer.
What Is AOMEI Backupper?
The AOMEI Backupper software is an all-in-one data security and recovery solution. This automatic backup program provides a full backup to a user's data. Anyone can even synchronize their local USB files and folders through this software.
The AOMEI Backupper program comes in different versions and price tags that will be covered later in this topic. This article will provide detailed features, user reviews, pricing details, and a final verdict about this utility.
Striking Features Of The AOMEI Backupper Tool
Here are some features of this backup facility.
Backup And Cloning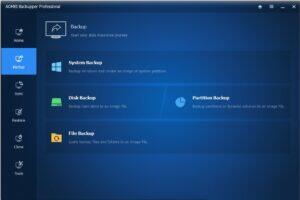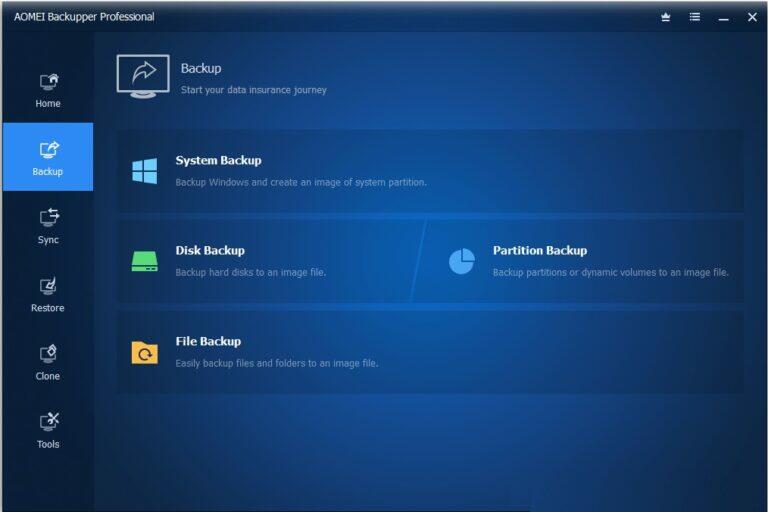 First and foremost, the AOMEI Backupper is an excellent tool for performing expert level disk cloning, restoring, and providing a backup. Users can experience plenty of helpful utilities that come with the software for effective risk management.
This tool's cloning option can be quite helpful if the user wants to upgrade their PC for more fast processing and storage space.
Backup Choice
This software gives its user the choice to do whatever type of backup they require. They can either opt for full disk backup; they can do partial ones, and even the system-support backups. Users can perform the same formula on specific files and folders too. The software provides good sync between files present at different disk locations. The backing up process is fully-automatic to ensure that there isn't a single day missed without keeping hold of the user's precious data.
Backup Log
The users can view how many times they have opted for backup. They can also review the last backup time and can make changes after. The good thing about this log is that it keeps records of old backups and periodically deletes them automatically to make space for newer backups.
Secure Booting
The user doesn't need to worry about booting after cloning their device and OS through AOMEI Backupper. The latest technology ensures that data migration is smooth, fast, and flexible.
Easy Interface
The best thing about this backup utility is that it can be used easily by everyone. The main interface has clear menu options with no complexities. Users can easily navigate the large function icons located at the bottom left. A user-friendly interface leads to better know-how of the functions of this app.
Data Encryption
AOMEI Backupper goes one step ahead and provides added security in the form of data encryption. This tool's Advanced Encryption Standard is an excellent help for those who do not want others to access their data. The password protection is quite good.
Customer Support
The AOMEI Backupper provides its users with efficient customer support. They have added documents, FAQs, social media handles, contact for technical support, and other complaint boxes. The AOMEI Company responds promptly through their Email and social media channels.
Windows Backward Compatibility
The good thing about this backup program is that it can run on even backward Windows versions. The user can install and use AOMEI Backupper on their Windows XP to Windows 10. Moreover, they work well with NTFS and FAT32 file systems.
AOMEI Backupper Editions
Let's take a brief look at the editions of this backup software.
Standard
The AOMEI Backupper standard edition contains basic backup functionalities, and it is perfect for home users as it's free of cost.
Professional
The Professional edition will contain backing up, restoring, and the option to clone the disks for a safe up-gradation to newer versions of Microsoft Windows. The Professional version costs $49.95 and provides a free trial too.
Workstation
The Workstation edition is beneficial for business owners as it provides a full system backup. Moreover, it allows you to set an automatic backup of files, disk partition backup, as well as incremental and differential backup. The Workstation edition costs $59.95.
Server
The Server edition will provide power-packed backup to the system as well as virtual machines. This utility supports Windows Server 2003 to the present version. The Server edition costs $199 to $269.
Technician
The Technician edition is more diverse as it provides backup services to unlimited PCs of a particular company with added 24/7 customer support. It costs $499.
Technician Plus
This edition is the same as the Technician edition but with unlimited backup for servers too. It costs $899.
AOMEI Backupper – User Review
Starting from the interface, AOMEI Backupper, although it provides explicit instructions, the English description of options might confuse some. This Chinese program has some issues in the customer support section too.
The backup process was longer than average. Backup comprised 4 while restoring had seven steps. Longer file names needed to be manually shortened; otherwise, the backup would not start.
The restore speed was much better, twice faster than the backup. The data compression was fast and easy. However, the encryption needs to be more diverse as there aren't many encryption options in this software.
Is AOMEI Backupper Safe?
Considering the reviews, AOMEI Backupper is safe to use for home users. It has overall better performance, and most importantly, it is easy to use.
FAQs
Where IS AOMEI based?
AOMEI is a China-based company.
Is AOMEI Standard Edition free?
Yes, it is free. But the features you can use are limited.
Is AOMEI Backupper available for Mac?
No, it is not available for macOS.
Conclusion
AOMEI Backupper is brilliant in many ways. It provides all the features of a paid backup program in its free version too. The pricing is not too high, and the interface is user-friendly. AOMEI Backupper is highly recommended software to backup your files on a computer.
You Might Also Like: Backup Your Files Externally With WD My Passport