Are you in search of a video editor that gives you all the exciting features of a paid video editor –and all of that free of cost?
If yes, then VITA is what you have been searching for. The VITA app has almost everything – magical filters and effects, beautiful and subtle fonts, never-ending free templates, beautiful music, and many more crazy features.
This video editor is available for you on both Android and Apple phones, but there is a way you can download the VITA app on your PC, too, which we will show you here. But first, it's time to unveil some VITA-stic facts and features for you.
Also, Read: How To Download VivaVideo On A Windows PC 
Everything Related To VITA
So, the VITA application was developed by Snow Inc., which is a leading company that has given us some memorable apps and games in these years.
The VITA developers emphasized heavily to keep the editor minimal and straightforward so that even the kids could make videos. They also included free video templates and tutorials, making this video editor not only entertaining but also productive.
What amazes me is that the VITA editor is no less than other popular editors that suck all your money in their subscriptions –it's just as good as them.
You will find every feature in this app that you can expect in any other top-selling editor software. The layout is similar to those apps. The main difference between VITA and others is that VITA doesn't ask you for money.
Controls and Features Of VITA App
Let's talk a bit about VITA's controls and features. The primary functions of VITA are: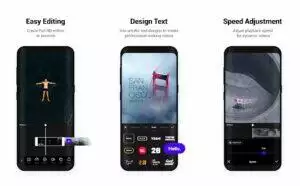 Edit
Edit your videos through VITA. You can easily adjust the speed, add transitions and layers, increase or decrease the volume, and import videos and photos.
Adjust
Adjust the rotations and fix the ratio of your videos according to your needs.
Dramatize
Adding effects and transitions create an environment for your video. VITA has excellent and realistic transition options for you. The effects of VITA are unique. You would not find some effects in any other app.
Stylize
Stylize your VITA videos with aesthetic text styles, captions, and labels. Add stickers and animations to put life in your videos. Zoom in or out for more style.
Cinematize
Complete your picture by adding music that synchronizes well with the mood of your video. Choose music from VITA free samples if you want something professional. You can mute your movie's music and add the sample music to it, or you can add both by adjusting the volume.
Finish your editing and show the world what you have made.
Share on VITA is comfortable with all social media handles given already. Share and amaze the audience.
The Stronger and Weaker Areas Of VITA App
Let's discuss some advantages and weak areas of the VITA editing app.
Advantages:
Video quality produced by VITA is crystal clear.
You can invite your friends to edit videos, too, in VITA.
It is absolutely free to download from any platform.
Perfect cropping and adjustment of video by VITA.
The VITA editor's filters and effects are versatile, vibrant, and vivid.
VITA provides ease of use and easy-navigation of controls.
Its videos give a professional look by removing its logo.
You can easily download it both on Android and Apple stores.
They provide unlimited free samples, tutorials, and templates to edit.
Disadvantages:
The undo and redo option is absent in VITA.
You cannot add a voice-over through this editor.
Adjusting fonts can be a mess.
The VITA app sometimes crashes while editing.
VITA app has issues in adding music; also, the sound quality isn't excellent.
The video preview is not that smooth.
Some features are missing when it's being imported.
How To Use VITA App On PC For Editing Videos
If you are finding ways to get the VITA for Windows 10/8/7, then you are at the right spot, as I will tell you how to get it on your PC.
The problem is that VITA is made for smartphones. PC users cannot install and run it directly.
But don't you worry, I have a trick for you –you can download the VITA app on your PC and Windows with simple steps.
Just download an Android Emulator for the VITA app. A good emulator is even faster than mobile phones. To make this possible, we will use BlueStacks for downloading VITA because it is an emulator that is lightning-fast, and apps run smoothly on it as if you are using a mobile phone.
Downloading VITA For PC – Windows 11/10/8/7 And Mac
BlueStacks is efficient and easily downloadable on both your Windows and Mac, enabling you to use VITA on both devices.
Here's the installation guide of VITA through BlueStacks:

Download the BlueStacks software. Here's the link. We also have a guide here if you want to get more information about this emulator.
Installing BlueStacks is just like any other PC software installation –quick and easy. Just double click the installer and accept the terms and conditions.
After installing the BlueStack emulator, open it. You will proceed to the BlueStacks home screen.
The Google Play Store will appear on the Home screen. Double-click it and access the Play Store.
Now enter your Google account to sign-in, which will allow you to access the Play Store.
After that, enter the store go to the search menu.
Type VITA and navigate to its download page.
Tap or click the download button, and this will start the emulator to get the VITA app on your PC.
This video editor will be automatically placed on your BlueStacks home screen once you finished the download.
You can now open the VITA editor on your PC and start editing and sharing your excellent videos.
Alternative Way To Install This App
Sometimes, you cannot access the Play Store due to some restrictions. This doesn't mean that you won't be able to download the VITA app anymore. You can still get it by downloading the VITA APK file and install it directly on the emulator. To start it, be sure to read the following steps:
Download the VITA APK file somewhere.
Place the APK file that you've downloaded on your desktop.
Drag and drop the VITA APK file to BlueStacks home screen. Otherwise, you can also double-click the file to start the installation process.
Accept the installation message box to continue.
You'll see the shortcut icon on your computer once the installation has been completed.
Common Queries
How do I download the VITA app on my PC without an emulator?
Sadly, this is the only way to run this app on your computer. As of writing this guide, there is no version dedicated for Windows and Mac. So, an emulator is the only way to run this app on a computer.
Is this app free to use?
Yes, all the VITA app's features and templates are free.
Is the VITA app good?
If you want free video editing software with lots of templates and effects, then you can try this application.
VITA-STIC Lines
I will only say that VITA is, by far, one of the most appealing video editors I have come across. I recommend downloading VITA for your PC for your video projects, especially if you are looking for a good free video editor.
You Might Also Like: How To Download And Install Roblox On Windows PC/ Mac Guide