If you're looking for video calling software that is free, provides HD calling, and is available on both web and your phones, then Google Duo is a perfect choice. Today, in this article, I will share the complete method that you can try to download Google Duo for PC, Windows, and Laptops.
We will also list here the benefits of this software, including its features. To start finding out, continue reading on.
Google Duo App for PC
The Google Duo is one of the best applications for HD calling. Not only that, it has the following features: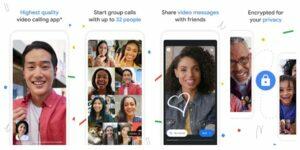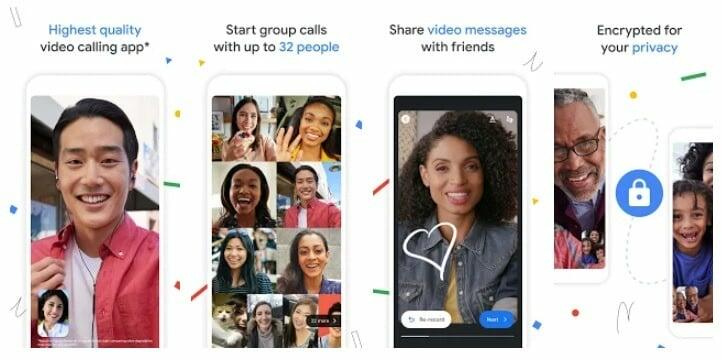 Free group calling (max 32 participants)
Fun masks and filters during calls and chats.
HD screenshots during Video calls.
Low-light enhancing.
End-to-end encrypted calling.
Pros:
Supports UHD resolutions.
Good codecs and stabilized connection.
The sound quality is amazing.
Cons:
Sound creates an echo.
Heats the device.
We cannot add other participants during the call.
How To Download Google Duo for PC – Windows 11/10/8/7?
The Google Duo application is designed to work both on your Smartphones and your PC through the web. The only limitation of the Google Duo app is that it hasn't created any computer application. You can only use the Google Duo web service to call your colleagues and friends.
To start the video call through Google Duo on your PC and Laptop, there are two ways:
Using the web version
Download the Google Duo app for PC through an android emulator.
I will tell you about both these calling options in detail.
Google Duo Web Version
In order to use Google Duo on a PC, one of the simplest methods is to access it on its official website. There are a few call setup options as well that will help you initiate your video calling. Follow these simple steps:
Go to your favorite web browser and open it.
On the address bar, type duo.google.com. The Google Duo main webpage will be shown, describing all the fun features.
On the top right of the Google Duo screen, you will see the option stating "Try Duo For Web."
Click the Duo Web option, and you will proceed to the setup option.
If your browser is already connected with your Gmail account, then all your contacts will display.
You can call your contacts easily then.
If your account has not been set up, then you need to follow the Duo Set up by logging in your account to it. If you don't have an account, you can create a new Gmail account and use it here.
More Similar Software: Google Meet – Download And Install Guide On PC
How To Setup Google Duo App?
The Duo Setup will ask you to sign in with your Google ID.
After signing in, you will click the next button.
Its setup will then ask you for your phone number. Make sure that you enter the right number with the correct country code.
If the information you put is correct, then you will receive a verification code texted to your number.
In case you don't receive the secret code. Go back to see if you have put the right information or use the "Resend the code" option.
Enter your code. Verifying your number on Google Duo will give you access to all the functionalities.
Google Duo will ask for your permission to access your microphone and camera for video calling. Click on Allow to conclude the setup process.
There, now you have reached the Google Duo web screen where your contacts list is displayed.
Don't forget to give other necessary permissions to Google Duo like push notifications for calls and other important alerts.
Now that your Google Duo contact list has been displayed, it's time for you to choose from any of the contacts and give them a call –either video or voice call.
Enjoy the Google Duo Web version.
Google Duo PC Download (Windows 11/10/8/7) Version
The Google Duo web version is a decent way to call and connect with your friends, family, and coworkers. But the Google Duo app on PC and Windows is way much better than the web version and comprises more options.
Unfortunately, you cannot download the Google Duo app on your PC directly. Therefore, an android emulator that can run android apps on your computer would be a great help.
For the Google Duo app download, we will use the LD player Android Emulator which is best known for running smooth android applications and games smoothly on your PC. LD players can run on low-spec PCs, too, and provide great speed. You will get the same HD video calling of Duo through an LD player as you had on your smartphone.
To use Google Duo on PC using LD player, you need to follow these procedures:


Open your browser, go to the address bar and type ldplayer.net.
You will reach the LD player's website.
From there, you can download the LD player emulator.
You can either download the LD player Android 7.1 version or the LD player Android 5.1 version. Or even the higher version if it already exists.
Now that the LD player emulator is downloaded on your computer launch the setup and install it on your PC.
Open this emulator from your desktop.
Launch the LD player's Google Play Store and then log in to your Google ID.
Just like you do it on your phone, find your required app, which is Google Duo.
Hit the install and let it finish the download.
The Google Duo app will show on your emulator's home screen.
Open it to start using Google Duo on your PC.
The rest of the Duo Setup procedure is the same. Find your desired contact and start calling it through video or voice call.
You can also get Google Duo on Mac by using the same method.
Important Note: Do not put the same information you have put on your mobile. Google Duo will stop working if it's registered on the same number.
Frequently Searched Queries
Is Google Duo free to use?
Yes, the Google Duo video-calling software is a free service provided by Google.
How many people can be on a Google Duo conference call?
The Google Duo welcomes as many as 32 participants in a single video conference call.
Does Google Duo have a time limit for calls?
No, both audio and video duo calls are unlimited.
Conclusion
The Google Duo application for PC and Windows has proved to be a great help, where a virtual connection with your loved ones was a dire need. The funny effects and crystal-clear videos are what make Duo an awesome app. Start using it right away to connect with your families, friends, or colleagues.
You Might Also Like: Guide To Download And Install Vedantu App On PC